OMA works at the grass root level to educate kids and adults about their culture and values within a healthy Canadian system.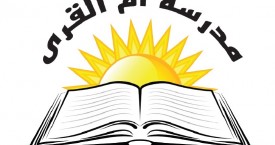 Om Al-Qura School at 35 Melrose Ave. Saturdays from 1:00-5:00
Contact Amal Hassanein, Principal at info@omalquraschool.ca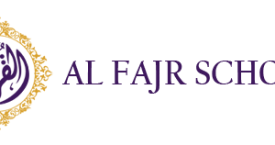 Alfajr Quran School at Ottawa Mosque basement. Sundays 1:00-4:30
Contact sister Asmaa at: info@alfajrschool.com
Free Arabic Class for Adults by brother Ahmed Ramadan. Wednesday from 6:00-8:00 PM at Ottawa Mosque.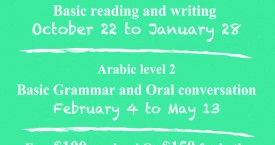 Om Al-Qura School Arabic Class for Adults
Ottawa Mosque basement – Sundays 5:00-7:00
Contact Amal Hassanein, Principal at: info@omalquraschool.ca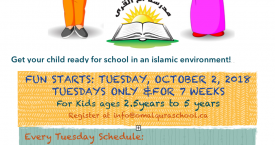 Om Al-Qura Pre-School for 2.5-5 years
Ottawa Mosque basement – Tuesdays 10:00-12:00
Contact Amal Hassanein, Principal at: info@omalquraschool.ca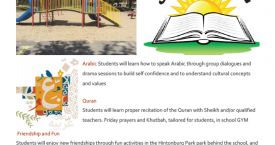 Om Al-Qura Summer Camp at 35 Melrose Ave. Month of July Monday to Friday 9:00-4:30
Contact Amal Hassanein, Principal at info@omalquraschool.ca