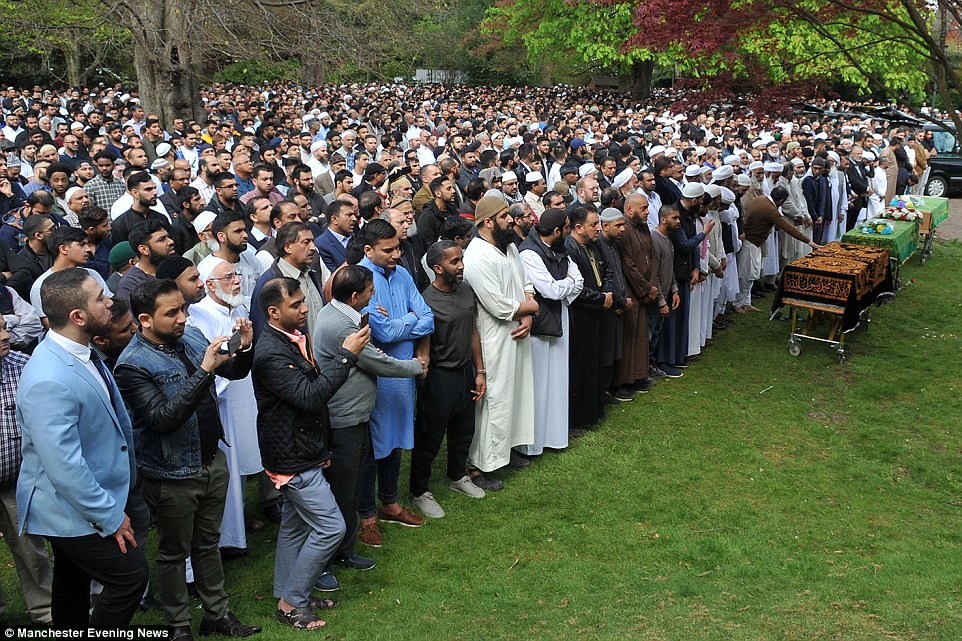 Funeral Services
Date : May 29, 2017
Availability

إِنَّا للهِ وَإِنَّـا إِلَيْهِ رَاجِعون
To Allah do we belong, and unto Him is our return
Death is a harsh and fearful reality faced by everyone who lives. No one has the power to avoid it, nor does anyone around the dying person have the ability to prevent it. It is something that happens every moment and is encountered by the old and the young, the rich and the poor, the strong and the weak. Death is a very painful and emotional time, and yet it is also a time that may be filled with hope and mercy. Death is a departure from the life of this world to the eternal life of the hereafter. We pray to Allah (SWT), the Most Merciful, to have Mercy and Forgiveness on the departed in hopes that they may find peace and happiness in the life to come.
Please be advised that the Ottawa Muslim Association provides assistance and arrangements for funeral services to the Muslim community in the greater Ottawa region. For details on making funeral arrangements for a departed one, please contact the OMA office between the hours of 8:30 AM and 4:00 PM from Monday to Friday at 613-722-8763.
After hours, please contact the Funeral Caretaker Mr. Abdul-Rasheed Hussain for more information:
| | |
| --- | --- |
| | |
| Mr. Abdul-Rasheed Hussain |  613-858-2729 |
| | |
You can also review the process for funeral/burial arrangements along with other relevant information such as janaza prayers, burial process, preparing the deceased for burial, etc. in our funeral guide; Click Here from More Information.
Once you made arrangements with one of the above, they will discuss the process with you in detail, and assist you with the arrangements. Please note that it is advisable to have one person designated as the spokesperson for the family when it comes to making the arrangements.
Trust these volunteers and let them help you fill out and formalize the paperwork, and all other funeral arrangements, so you can focus on comforting the family and attending to your visitors.
For information on how to get a copy of an Ontario Death Certificate online, please click here.
Please note that Jami Omar, Masjid Bilal and the South Nepean Community Centre (SNMC) and Assalam Mosque also provides Funeral Services for members of the Muslim Community.
A cemetery for Muslims is available in the city. Further information can be found at the following website:
www.muslimcemetery.ca/
There are spots in other cemeteries that are purchased by Muslims as well.